You are here
Back to top
Little Red Hood (Hardcover)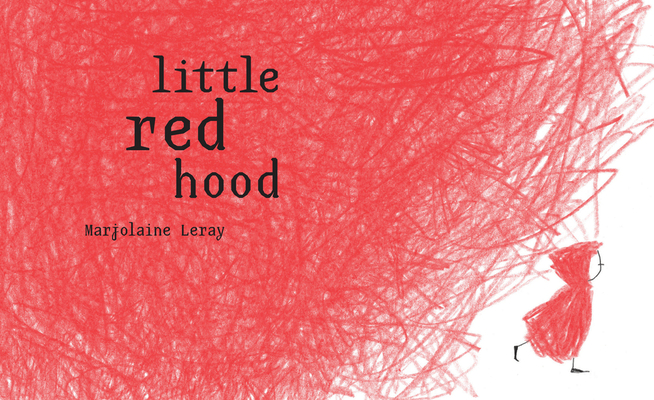 $12.99
Usually Ships in 1-5 Days
Description
---
A minimal, edgy, and hugely entertaining retelling of the story of Little Red Riding Hood including a style of illustration that falls somewhere between graffiti and high art
Stylish and very funny, this book retells the famous story in an unexpected way. The wolf is still big and bad, but he also happens to be really, really dumb. Little Red Hood questions the wolf's personal hygiene before tricking her predator into his demise. This is one savvy little red hood.
About the Author
---
Marjolaine Leray is a graphic designer and artist. Sarah Ardizzone is an award-winning translator. She won the Marsh Award for Children's Literature in Translation in 2005 and 2009, as well as the Scott Moncrieff Prize in 2007. Her translations include "Toby Alone," "Just Like Tomorrow," "Eye of the Wolf," "My House," "Little Prince," and "School Blues."
Praise For…
---
"Leray's startling, pared-down scenes show what drama can be achieved with one red crayon, a little black ink and immense French style. . . . It's totally brilliant."  —Times


"An elegant and sophisticated tease of a book."  —Guardian
"If there's anyone out there who is worried about the future of children's publishing, here's a book to cheer them. It's all frighteningly good: author, translator, publishing house—all young, fresh, independent, and talented."  —Books for Keeps, Best Children's Books


"The simplistic scribbles of one red pencil say so much in this petite gorgeous hardback. . . . A super stylish re-telling of a classic."  —Kids Book Review


"Gruesomely satisfying."
—Kirkus Reviews
"Those who scorn sugarcoated endings will be delighted."
—Publishers Weekly
". . . a strong, minimalist package." —Booklist Online